There's a powerful, growing group of people around the world playing – and watching – Esports and video games. Sweeping global events have accelerated growth and interest in the Esports sector, as people turn to new ways to compete, connect and stay entertained. Smart brands and companies are seeking ways to reach these important consumers, including big names like Nike, Coca-Cola and State Farm, among many others.
Cint can help brands make the connection for Esports market research.
We sat down with some our own Esports market research and gaming experts (check out their bios below!) to see what they thought about the current state of the Esports industry, what the future holds and more. David McQuillan, who has held top leadership positions in global video game industry research, Michael Klotz, who has spent two decades in the video game and entertainment research sectors, and Lyubomir Siderov, a business transformation expert and avid gamer answered some of our questions about this booming industry sector.
What is the significance of Esports in today's environment? How has it changed over the past few months?
Lyubomir: We've really seen the video game space explode over the past few months. One obvious reason is that the global pandemic has turned our lives upside down and we have had to find new ways to connect with other people. Part of this change was that we saw all major traditional sporting events and championships halted. Esports were essentially "the only sports left standing" and there has been a surge in not only users, downloads and viewers, but new types of users – from a wide variety of demographic groups – coming on board in droves as well. I think that this growth has accelerated to the point that it is time we all stand up and take note.
A great example is Formula 1, whose season for 2020 was expected to have 20+ races. They saw this opportunity and acted on it. We saw a total of eight virtual races, with up to six current F1 drivers taking part. Breaking several records when it comes to viewership, reaching up to more than 30 million viewers across TV and digital platforms. There was interest from sports fans who normally would not show much interest in Esports. So the audience is growing, the demographic is shifting, and brands need to keep up and tap into the power of Esports market research.
Why do you think video games are so appealing right now?
Michael: When you think about it, Esports provide the perfect platform for people to interact since in-person contact is now limited. People are forming friendships (and relationships!) by playing and viewing Esports. I saw one study about chatting during gaming and it showed that more than 40 percent of gamers met more people, love interests, and friends via gaming than in person. It's a great way to stay in touch.
There's also the competitive side of Esports. People are craving the competitive atmosphere that they would normally have at more traditional sporting events. This applies to the gamers themselves AND to thousands and thousands of spectators. Online gaming has become a spectator sport – according to statistics I have seen.
Let's face it. We're also a bit bored, which is why some people are playing more Esports. Video games provide a welcome relief from dwelling on the chaos and stress all around us and keep us occupied and distracted when there aren't many recreational options available. In fact, Esports may be beneficial to overall mental health, because we don't feel as isolated when playing.
What kind of people are gaming online? What does this audience look like?
David: Many people think that only younger guys are playing Esports. They aren't wrong – this is true on some level. A recent report by McKinsey estimated U.S. Esports fans to be 80% male and younger than 35. However, the Esports audience as a whole is very diverse. Activision Blizzard recently completed a multi-country study on mom gamers, and found this audience to be highly engaged and more active than we previously imagined. Other reports show that men and women now play games equally, and most players are not young college students, but in their 30s.
When you zoom out and look at the audience worldwide, Asia is leading the regional pack, with more than 1.5 billion of the estimated 2.7 billion total gamers residing in the Asia Pacific region. This region combined is also the most powerful from a video game revenue standpoint, with the United States, Germany and the United Kingdom following. Esports is a global phenomenon.
Lyubomir: Just to add to that, we already know that the majority of the Esports audience consists of Millennials and Gen Z, who are more likely to be more involved both playing and watching online gaming. But these aren't the only age groups participating. As the pandemic forced sporting events to shut down and fans to stay at home, all kinds of traditional sports fans are turning to Esports. It's a new alternative to maintain their engagement with their favorite sport. Brands can take advantage of this shift – there are opportunities here to reach their existing audiences and also to expand their footprint among these Esports enthusiasts.
Will this Esports trend continue?
Michael: Esports are being treated more and more as "real" sports. High level players are making money, whether from cash prizes for winning tournaments or from endorsements, sponsorships, and media partnerships. It is becoming more and more similar to what we see when it comes to traditional athletes. Up and coming players can even obtain college scholarships, with some campuses around the world catering specifically to Esports players. Revenue is coming from stuff like online viewing, attendance at live events and tournaments, and merchandise sales, and even more avenues. This "normalization" and monetization of the industry is a good indicator that it is here to stay.
Lyubomir: Although emerging as a discipline on its own, we've started seeing how virtual athletes have started disrupting some more traditional sports, setting the foundation for audience expansion beyond the traditional "gamers." There are a lot of interesting examples out there, but a personal favorite is the 2019 Race of Champions. An annual event that sees the top motorsport racers across a large variety of motorsport disciplines from F1, to DTM, WRC. One of the sensations at that event was that an Esports star Enzo Bonito, defeated Lucas di Grassi (a Formula 1 racer and Formula E champion) going head to head. This shows the crossover skills required by Esports athletes and the potential longevity of the Esports space.

What does this trend mean for brands?
Michael: If you think about Esports as a traditional sport, then it is easy to draw parallels. Brands sponsor major sports teams, players and sporting events in order to raise awareness among a specific audience. With spectatorship and engagement – with Esports in particular – growing so rapidly, brand sponsors can have captive access to a huge audience when done right and founded in the right Esports market research.
There is massive revenue coming from this industry. Estimates say that Esports will grow to be worth roughly 1.5 billion USD this year. That's a lot of money for brands to ignore. Accessing and understanding this audience will be key – pinpointing where they are spending their dollars, how to communicate with them, and how to create products and solutions that cater to their lifestyles and needs.
How is Cint uniquely positioned to access this audience?
David: One of our key strengths at Cint is the sheer size of our sample exchange. We can help brands connect with more than 100 million respondents in over 150 countries worldwide. In addition, our dynamic, automated approach to respondent profiling enables precise targeting across hundreds of qualifiers – including Esports and video game-specific data points. We have panelists in key markets that have already been profiled as avid gamers, game purchasers, or spectators and further targeted based on platform and specific device usage for Esports activity.
Cint has found that these users are highly engaged, and brands are able to access them directly via our Insight Exchange. Because our panellists have already been profiled for the data points that are important, accessing Esports market research insights from them is faster and more cost-effective than trying to reach them through traditional sampling.

---
Meet our interviewees
Michael Klotz, Director of Client Development for Cint, has more than 20 years of market research experience with much of that time focused on the video game and entertainment industries. Michael has been a trusted advisor to many of the largest companies in the industry, including Microsoft, Sony, and Activision-Blizzard. He has presented research and insights at the Games Business Law Conference, Gamefest, the Game Developers Conference, and helped build out the first digital games tracking service at NPD. He has appeared on ABC News and has been quoted in the Wall Street Journal, Business Insider, and Engadget, among other publications and websites. Michael passed along his passion for video games to his son and daughter, who helped to formulate the Esports profiling questions for our global online panel members.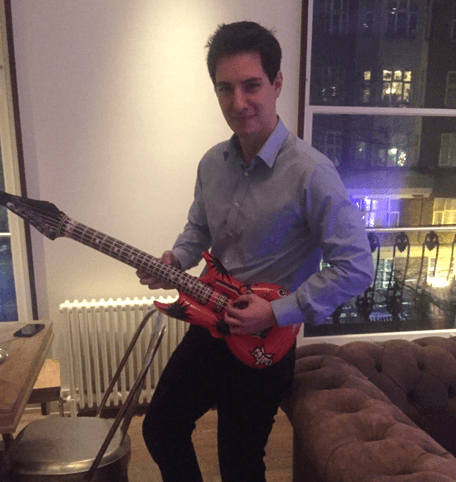 Lyubomir Siderov, Vice President of Global Accounts for EMEA, has been with Cint for over six years in a number of commercial roles, tapping into a background that spans more than a decade in research and technology. His role in leading business transformation, user and platform adoption in EMEA for Cint's Enterprise clients has exposed him to a large variety of verticals and industries which have gone or were going through digital transformation. The creation and growth of the Esports industry is one of these verticals, which is gaining more popularity and interest from consumers, brands and researchers. As a keen gamer himself, Lyubomir enjoys being able to see the growing video gaming industry through very different points of view.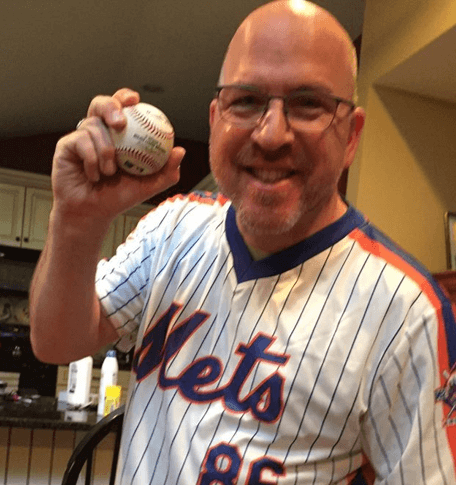 David McQuillan, Vice President of Business Development in the Americas, brings more than twenty-five years of market research and technology experience across multiple industry verticals. While at The NPD Group, Dave had global responsibility for video game industry market research including point of sale as well as custom research. He led the effort to launch a new service to track the emerging revenue stream sourcing from digital downloads. During his time at NPD, Dave enjoyed the coolness factor of being the President of the Games Division at the same time that his twin boys were avid console gamers.