This month we're shining the spotlight on India, featuring one of our Senior Customer Success Executives, Rohit Tiwari. With Cint for more than seven years, Rohit serves clients in Asia and BD India from our Chennai office (currently, he is working from home like the rest of our staff!). Check out his answers to some of our nosey questions below to get to know him a little bit better…
What's a typical 'day in the life as a Senior Customer Success Executive in Asia and BD India?
For me, it really depends on the day. My days often consist of a mix of activities – clearing emails, finding new leads, conducting meetings, planning more meetings, quoting for existing clients, building important relationships and supporting the internal team on project basis.
What are you passionate about when it comes to your job?
The most important part of my job is the opportunity to work alongside my colleagues. They are always super motivated and inspire me daily. Also, I very much enjoy the thrill of bringing brand-new clients on board that Cint has never worked with before, as well as achieving significant growth from existing clients. It's great working together as one team to make this happen.
What kind of music do you listen to while you are working?
When I do have the opportunity to listen to music while I work, I usually always choose tunes from the 90s. It takes me back to my teenage years – probably the best decade ever for music (as I'm sure you all agree!).
What is the best way to start the day?
I think the best way to start out each day is with some exercise to give an energy boost. If I'm working from home, I'll try and pop in and do some Yoga before work.
What's your favourite thing(s) to do when you aren't working?
Well, if we're talking about my very favourite, it has to be spending time with people I love. However, I do love to go to the kitchen and cook something delicious.
How different was your life one year ago?
Right now, it is pretty clear that everyone's lives are quite different than they were a year ago due to the COVID-19 pandemic. I used to travel a lot and could go anywhere I wanted to go, whenever I wanted, and do whatever I wanted to do. But these days, I do not even think of going out.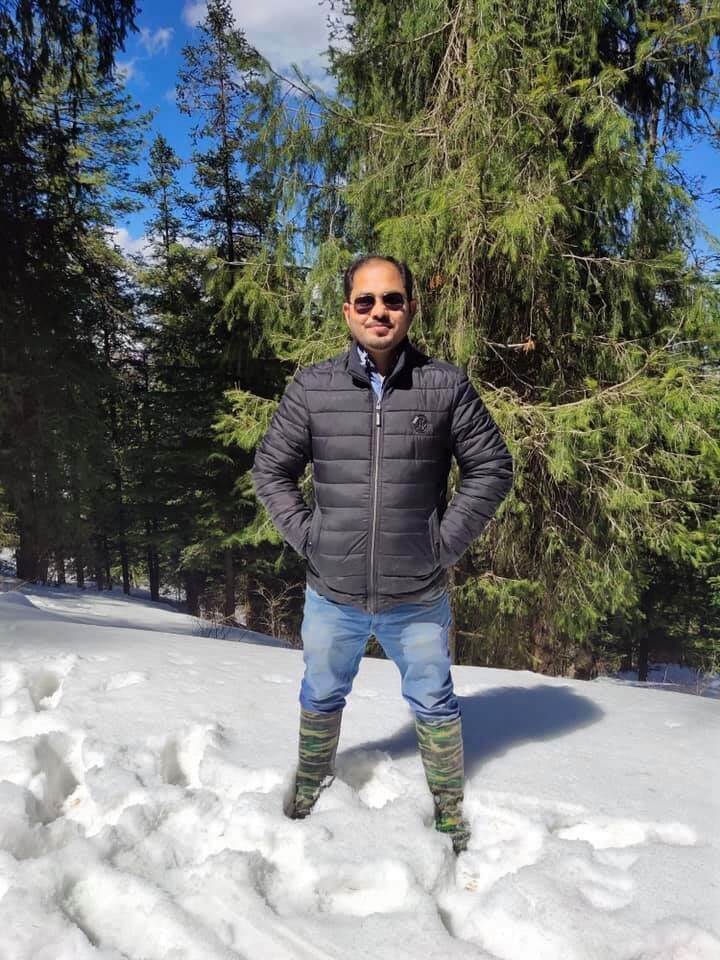 Where is the most interesting place you've been?
Hhhmm, there are so many. I have visited many places. But there is one spot that is the most beautiful I have ever visited. I feel like going there again! That place is Dalhousie, India. It's beautiful. Magical indeed.
What is something you will NEVER do again?
Eat any form of non-veg. Horrible, I tried once when I was in Singapore with colleagues. It's just not worth it.
What is/are your favourite thing(s) about working for Cint?
Everyone at Cint has been so welcoming and so driven to work together to achieve a successful outcome. The current COVID-19 situation is tough, but there is no doubt in my mind we'll come through this, together. This kind of teamwork is my favourite thing about working for Cint.
What is the luckiest thing that happened to you?
It's a tough one! And we can only speak for ourselves here. Apart from working at Cint, of course, was the opportunity to work from home since I was away from my family for more than 10 years: Hyderabad – 3 Years; Chennai – 5 years; and Bangalore – 2 years.
What do you hope never changes?
Actually, what I hope remains unchanged is the caring and considerate attitude of my colleagues toward each other, which has surfaced even more during this difficult time.
Aside from necessities, what one thing could you not go a day without?
It's cigarettes (sadly) and – a close second – Internet access.
If you could live anywhere, where would it be?
Frankly speaking and partially driven by sheer curiosity, my answer is that if I could live anywhere in the world (and money wasn't an issue) it's Stockholm, Sweden. I have always fantasized about living in the city. The climate was perfect when I was lucky enough to visit. It is a beautiful city.
Liked this post? Spread the word on: