This month's employee spotlight shines on Claudia Buliga, one of Cint's Senior Customer Success Executives. Claudia has been with the company for an impressive eight years, and she works with clients in Turkey, Finland, Poland and the Baltics from her home base in Spain. One of her bragging rights is being fluent in 7 different languages!
What's a typical 'day in the life' in your role?
A typical day for me is monitoring projects and interacting with clients either by phone or by email, talking about business goals, projects and providing demos if needed. I'm also constantly in touch with Tiina, sales director in my POD and Prakhar who works as customer success representative and project manager.
What do you like to eat while working?
Pistachios and Haribo (yes, Haribo gummy bears). It's a habit I add under THINGS NOT TO DO THIS YEAR every 1st of January. Oh well, they say that old habits die hard.
What is the best way to start the day?
With a good cup of coffee in front of the TV news channel (I like being up to date with everything). For that, I must wake up at least one hour before my daughter, otherwise my news will turn into Mickey Mouse or Tom & Jerry.
What's your favorite thing(s) to do when you aren't working (hobbies)?
Reading National Geographic from cover to cover. I have been collecting the magazines since 2008 so you can imagine what my bookshelves look like. Besides the Spanish one, I also have some editions from countries I've been to, like Greece, Turkey, France, Germany, and, of course, Romania.
Another thing I could do for hours and hours is watching TV game shows like "Who wants to be a millionaire?" In Spain, there are six shows like this and I record each and every one of them.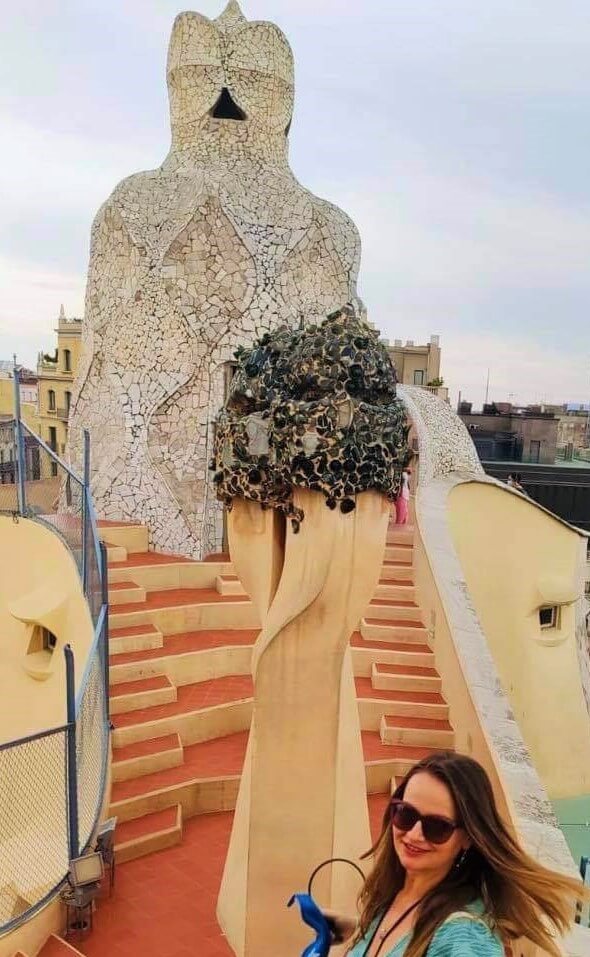 Do you have any children?
I have a 6-year- old daughter so I guess I can say I actually have two full time jobs. She is a "mini me" from all points of view!
What animal do you best relate to, and why?
Cats. They like to eat and sleep a lot, needless to say why I relate to them.
What skill would you like to master?
Playing the guitar or the piano – on my bucket list since forever.
What website do you visit most often?
BBC at www.bbc.com is constantly open in my browser.
Where is the most interesting place you've been?
The Nobel Museum in Stockholm – a place I've visited four times already and plan to visit again next time I go to Stockholm.
Who is your favorite author?
I have three! I tried hard to pick only one, but couldn't decide, so here are all of them: Gabriel Garcia Marquez, Mircea Cartarescu, and Dostoevsky.
What's the longest you've gone without sleep (and why)?
Around 28 hours. Why? Blame "Breaking Bad". Anyone who watched this series will understand me.
What is the worst gift you have received?
Plastic flowers. There is nothing worse than plastic flowers…why, with all the natural ones out there, why would someone buy plastic flowers as a gift?
Aside from necessities, what one thing could you not go a day without?
A newspaper. I am news obsessed, I love knowing what's going on locally and around the world. One Sunday habit I "inherited" from Spanish people is reading the newspaper in a coffee shop in the morning.
Liked this post? Spread the word on: